Together, we can do more than we can do alone. We can pool our resources — time, energy, vision, finances – and participate in God's work of transforming the world.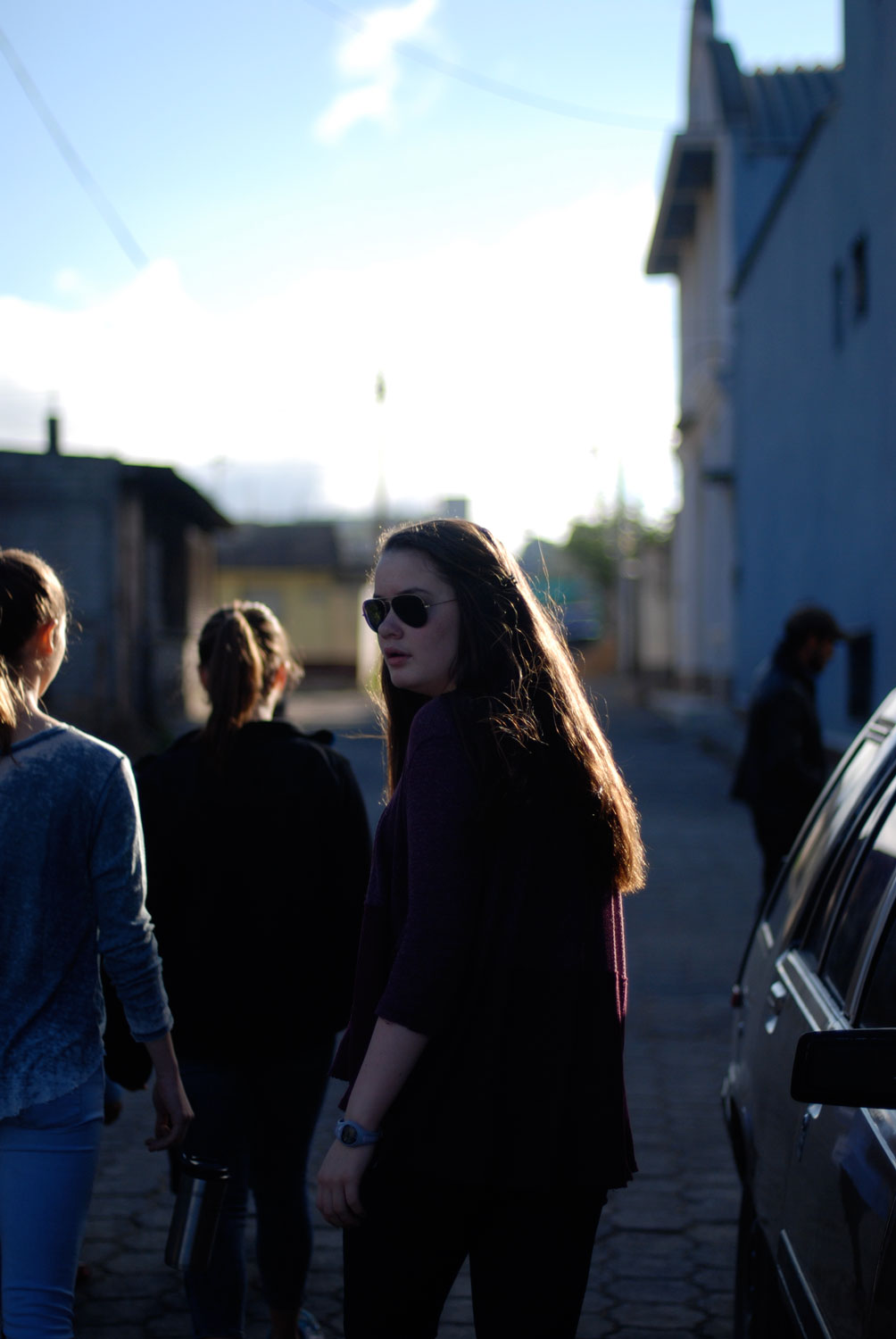 GUATEMALA
Santa Apolonia, Guatemala
Our efforts to expand our reach beyond Chicago focus on the partnership we have built over the last several years with the Sisters of St. Francis and Los Hogares Orphanage, Santa Apolonia, Guatemala.
Los Hogares was started by the Sisters at the end of Guatemala's 36-year Civil War. The sisters opened the orphanage in 1985. As many as 70 children – infants through high schoolers – live at Los Hogares.
About a dozen GUC teens travel to Los Hogares each Spring Break.
CHICAGO AREA
The Outreach Committee works to grow and deepen our partnerships with organizations that connect us directly to communities and needs in the city of Chicago. These organizations include:
A Just Harvest, Rogers Park
One Tuesday a month, the church donates food for suppers at A Just Harvest in Rogers Park and members of the congregation volunteer to serve the meal to homeless families and individuals.
Family Matters
Located in Chicago's North of Howard neighborhood, Family Matters offers children and families individualized personal development experiences that provide opportunities to find their place in the world and to be a force for positive change.
Family Promise
Based in Evanston, Family Promise works with congregations all across the North Shore to house temporarily homeless families for one week at a time. GUC has been one of Family Promise's sites for several years; we partner with St. Paul's AME church to welcome guests 1 – 4 times per year, involving as many as 50 persons in this work of hospitality.

La Casa Norte, Humboldt Park
La Casa Norte's mission is to serve youth and families confronting homelessness. They provide access to stable housing and deliver comprehensive services that act as a catalyst to transforming lives and communities. We work closely with and for the residents of Solid Ground, LCN's residential program that supports young men, where we began and help to maintain an organic backyard garden.
The Night Ministry, Chicago
Four times a year, members of the church prepare sandwiches, soup, or chili to serve on the streets alongside the Youth Outreach Team — a core part of The Night Ministry's work. Volunteers from our congregation deliver these "Starlight Suppers" for up to 200 persons.
 
Other organizations we support:
Career Resource Center
Chicago Religious Leadership Network
Community Renewal Society
Family Service of Glencoe
Glencoe Community Garden
Glencoe Interfaith Builders (Habitat for Humanity)
Glencoe Junior High Project
Housing Opportunities for Women
Institute of Women Today
Open Communities
North Shore Senior Center
Presbyterian Homes